Self drive vacations in Cuba
Driving around Cuba in a rental car is a popular way to see the country. While the roads are poorly signposted, they're pleasantly free of cars, and driving gives you the freedom to see the country at your own pace, stopping off where you choose (quick dip in the Caribbean?) and without schlepping about with your luggage.
A tailor made
self drive vacation in Cuba
will book all the accommodation for you, but it's up to you where you stop along the way, who you chat to and whether you pause at a peaceful beach, roadside stall or historical site. This works particularly well for families, and extended families! The kids, in laws and even Granny can all squash up on the back seat, with luggage thrown into the boot. Tour operators will suggest an itinerary, often focussing on Havana and the scenic west to cut down on longer drives, but everything is tweakable, so you can put together a really personal trip. Upgrade your accommodation for all or part of your trip, slow down the pace with few extra nights at the beach or add in some more active adventures to keep teens busy.
If you're tempted, remember to book as far in advance as possible, especially if traveling during peak months between Christmas and Easter, and school vacations. The popularity of self drive vacations means there's a shortage of rental cars on the island. Ideally, book with an operator that has staff in Havana and that can secure a car delivery in person. Reservations made with online rental agencies are more likely to fall through.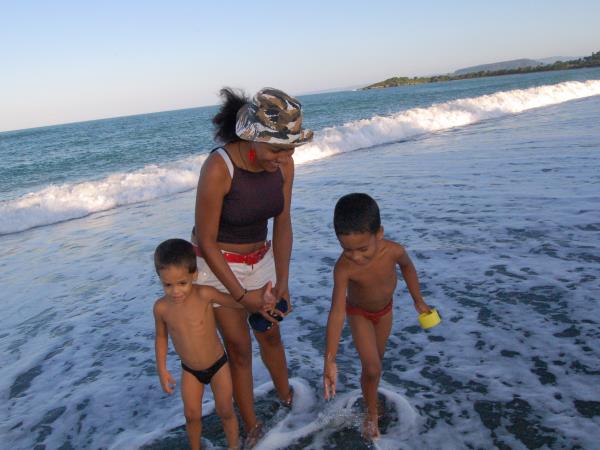 Family vacation Cuba for parents & children
From
€

1450
15 days
ex flights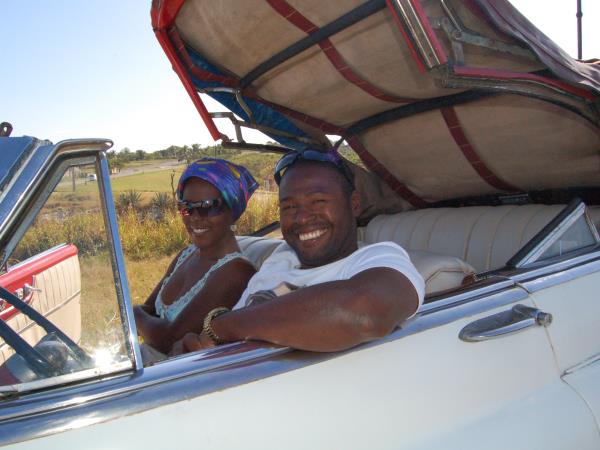 Tailormade vacations in the pearl of the Carribean
From
€

995
15 days
ex flights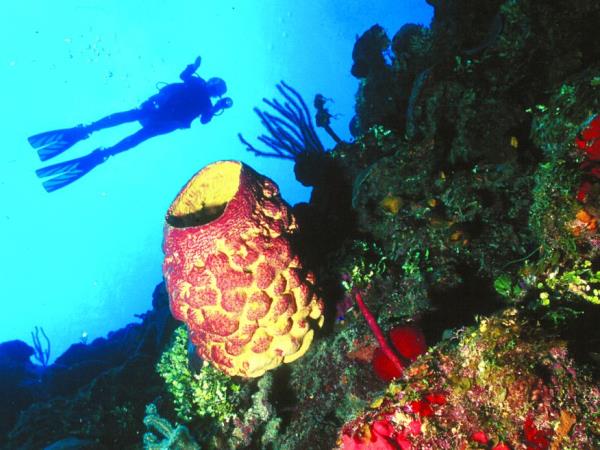 Scuba diving and roundtrip Cuba with homestays and/or hotels
From
€

995

to

€

1790
15 days
ex flights
Self driving practicalities
Self driving practicalities
A self drive vacation is more expensive than a small group trip; renting a car costs a lot more in Cuba than in Europe. If you're hoping to cover a lot of ground, be aware that drive times can be considerable, too – Cuba is surprisingly big – and it can take a whole day to travel between cities.
Happily, it's possible to mix and match methods of transport. You can swap in a bus ride, using the comfy, air conditioned Viazul tourist buses – a great way to keep costs down, too – or opt to be driven on longer stretches. Some itineraries include a flight, so you might spend your vacation driving from Havana to Santiago and then fly back to the capital. You can also rent a car with a guide or driver-guide, but register your name on the car rental so you have the option of driving on some days. Talk to your vacation supplier, as they'll know the details of routes, distances and alternatives to driving and can tailor a trip to suit.
Once in Cuba, it's not a good idea to drive at night. The roads are sometimes potholed and unlit, and horses and carts, bicycles and pedestrians will all be on the road – and near impossible to see.

As well as stopping off at stalls and villages, where a chat with locals is always fun, you might also consider picking up a hitcher. Hitchhiking is common in Cuba – it's all part of the Communist ethos of sharing what you have with those who are less fortunate – and Cubans are friendly and curious, often with at least a little English. You may learn a lot about local life and perhaps get some helpful tips and directions, too. Obviously, a little caution is necessary, but this is a great way to make new friends.
Driving conditions
Road signage in Cuba is notoriously lacking, but GPS means that a self drive vacation in Cuba doesn't have to be a leap into the unknown. Phones with GPS are allowed into the country, but actual standalone GPS devices require a licence to be imported, and are likely to be confiscated at customs. The
FCO website
has more details. Your vacation company will be able to suggest good, free navigation apps with maps to download onto your phone before you set off. It's worth using them at home first, so you're familiar with their functionality.
Our top trip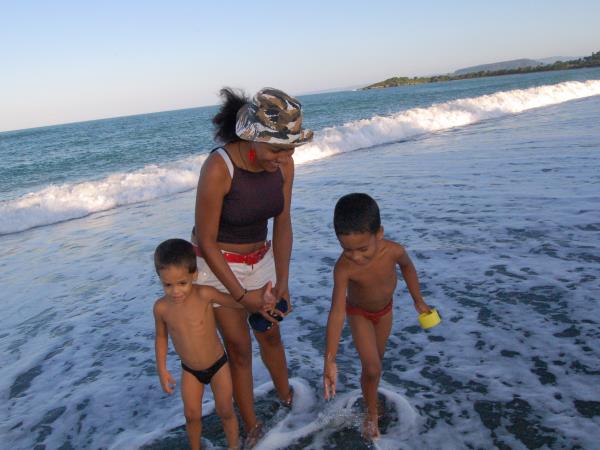 Family vacation Cuba for parents & children
From
€

1450
15 days
ex flights
Tailor made:
This trip can be arranged at a time to suit you, and adapted to your requirements
If you'd like to chat about Cuba or need help finding a vacation to suit you we're very happy to help.

Classic cars
Classic American cars, all polished paintwork and chrome, feel as Cuban as cigars and salsa, so you might picture yourself touring the country in one, top down, wind in your hair. Hiring one for a self drive break is, theoretically, possible, but we wouldn't recommend it. These pre-Revolution Chevrolets, Chryslers and Dodges may be iconic, but they date back to the 1950s. Over the decades, resourceful owners have stripped out engines, strapped exhaust pipes back on and wired doors shut to stop them falling off. Some even appear to be a number of different cars welded together. They won't have air conditioning, they may not even have windows that open and they churn out tons of pollution. They are not legally obliged to have seatbelts, either – a no no for family vacations – and you pay a premium for them. Riding in one is, of course, a Cuban must do, but limit this to taking a city tour in a classic taxi instead.
Family self drive vacations
Family self drive vacations
Self driving in Cuba really suits
family vacations
. The flexibility to stop for a swim, snack or stretch is invaluable, and you can park up and explore without lugging all your luggage around, too. Almost any age of children can be catered for and Cuba is a year round destination, so you have the pick of school vacations for traveling. There's also the opportunity to stay at friendly homestays, the
casas particulares
that pepper the island. Your tour operator will even be able to select
casas
where similar age kids to yours live, so your guys can meet some Cuban children.