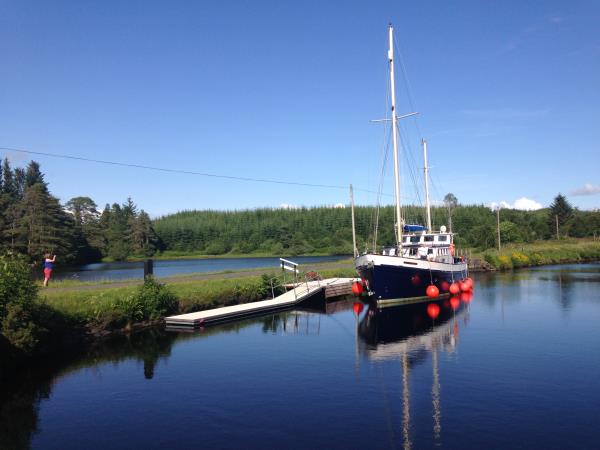 From
£1,050
excluding flights
Exciting, memorable and a wonderful experience.
(more)
Martin Jones
A fabulous unique opportunity to enjoy and marvel at nature in all its glory....The most outstanding part of the trip was definitely the experience of being immersed in the stunningly beautiful environment of the lochs of western Scotland.
(more)
David Ritchie
A really terrific week which we will always remember (along with how to tie a bowline). Two of my colleagues at work have already expressed interest!
(more)
Helen Newton
Memorable parts?
Being "on the water" was exhilarating! When the weather was good, it was glorious, and when the weather was stormy, it was exciting.
Tips?
Miminize luggage. Storage space is modest. Layers are necessary. Don't forget the rain gear. Be flexible. Much of the itinerary is dictated by weather and tides. The vacation providers office staff are very kind to help with arrangements. Try to take time before/after the cruise to visit Oban and Tobermory. Lovely towns.
Local
...
(more)
Sue Ellen Christensen
Memorable parts?
I was very happy that we found the puffins rock (Dún Mòr) on Sanday. With another traveler I surrounded the peninsula with the help of a map with only a few details like some walls, the church and the silhouette of the island - no paths! But the puffins were exactly where they had been indicated on the map, and we had a wonderful, long walk. But I also enjoyed the boat trips - plenty of time to watch the sea, the sky, the birds, the seals, even some dolphins...
Tips?
Enjoy...
(more)
Brigitte Horlitz