Things to see & do in
Sumatra, Indonesia
Sumatra is Indonesia's wild west. Peaceful, but also exciting, it positively throngs with nature: bright turquoise lakes overlooked by steaming volcanoes; isolated archipelagos ringed by deserted beaches; and lush jungle filled not only with wild orangutans but also tigers and elephants.
Such incredible beauty doesn't come without its challenges. Earthquakes, volcanic eruptions and even tsunamis have all wreaked havoc in this part of the world. What's more, the island has some horrendous roads, and negotiating them can be a real thorn in your side. Bring some patience, though, and you'll be rewarded with a clutch of adventures, including trekking through the jungle, sleeping in the wilderness and enjoying rich cultural exchanges with people from small communities. Read on to find out more about traveling in Sumatra.
Get close to the wildlife
Long-limbed, flame coloured orangutans are one of the main reason that people come to Sumatra. Indeed, they only make their home in two places on earth, here and in neighbouring Borneo. All our tours to Sumatra, whether small group or tailor made, will allow time for encounters with these magnificent creatures.

Bukit Lawang, 96km northwest of Medan, is the hub of the orangutan action. It's bordered by Gunung Leuser National Park and is home to an orangutan rehabilitation center, making it the best place on the island to see habituated orangutans, while supporting the Sumatran Orangutan Conservation Programme in the process.

If you'd rather see them in a true wilderness setting, then the vast Gunung Leuser National Park is the answer. It's home to around 80 percent of Sumatra's entire wild orangutan population of 7,500. Visits here involve long treks through remote patches of jungle, and sometimes nights spent sleeping under canvas with only basic facilities – a true adventure.
On all forays into the jungle you'll be accompanied by expert guides, who'll provide you with tips and advice so that you can see the orangutans in a way that is safe for both you and them, whilst at the same time experiencing a more natural, unique experience in the forest.
Gunung Leuser is home to an enormous diversity of other wildlife including the Thomas leaf monkey, pigtail macaque, long tailed macaque, gibbons, lizards, turtles, hornbills and much more. There are also elusive Sumatran tigers and rhinoceros, although the latter is unfortunately facing imminent extinction and it's highly unlikely that you'll encounter these shy animals.
Learn about Sumatran history and culture
Sumatran culture is as diverse and interesting as its landscapes, and part of the joy of travel here is getting to know the local people, from the Muslims in Aceh to the Batak Christians around Lake Toba. Most tours begin and end in Medan, where you can sample big city life Sumatran style. Over the centuries, people from many different countries have come to trade here and never left. As a result, as well as Indonesians, you'll find Chinese, Tamils, Indians, Malay and the Dutch – cue an incredible array of food, and plenty of wonderful restaurants, street cart food stalls and in noodle bars.

Medan's historical highlights include the ornate Great Mosque or Masjid Raya Al Mashun and the Dutch-built Maimun Palace, the former royal residence of the Sultanate of Deli and a prime example of colonial architecture.

Surrounded by active volcanoes, and often shrouded in mist, Bukittinggi sits at 930m above sea level and is close to the dramatic crater lake of Sangkar. It's also the cultural home of the Minangkabau people, the world's largest matrilineal society and unique amongst Indonesia's Muslim communities. At Berastagi, meanwhile, as well as the chance to tackle Mount Sibayak, an active volcano complete with steaming vents, and hot springs to soak in after hiking adventures, you'll meet the Karo people, whose traditional villages are home to distinctive long houses.
Brilliant blue Lake Toba is an arresting sight. It's the largest lake in Southeast Asia, surrounded by volcanic peaks and home to Indonesia's highest waterfall, but it's also where you'll find the brightly clothed Toba Batak people, who are predominantly Christian but also practice animism. They are indigenous to this area, as well as other parts of inland Sumatra and western Java. In the middle of the lake is Samosir Island, where many of them make their eye-catching homes, which have large pitched roofs that arch up into the sky like giant horns. You can take in a traditional Batak dance performance, visit the Siminando Museum (in a traditional house), and pay homage at the ancient tombs of the Batak kings in the village of Tomok.
Chill on the beach
Sumatra's lush, wild interior may be what draws most visitors here, but the island has some pretty impressive coastline, too, especially on its magical offshore islands, which have been attracting savvy adventurers for decades.

Tiny Pulau Weh off the northern tip of Sumatra, for example, is a mission to get to, but utterly charming. On shore there are beaches, clear water and plenty of thick jungle, but the magic really happens when you dive in the waters, where a rainbow of marine life, corals and canyons awaits.

Cubadak Island in West Sumatra, meanwhile, only has one place to stay, with gorgeous beaches, offshore snorkelling at coral reefs and a jungly interior to be explored. And even better, there'll be hardly anyone else to share it with.
Our top Indonesia Vacation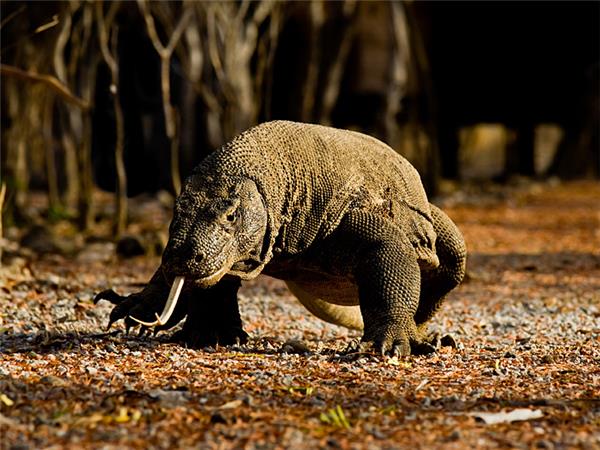 Orangutans, Komodo Dragons & coral reefs
From
US $

3779

to

US $

4549
14 days
ex flights
Small group travel:
2023: 24 Jun, 2 Sep, 30 Sep
2024: 8 Jun, 22 Jun, 31 Aug, 28 Sep
If you'd like to chat about Indonesia or need help finding a vacation to suit you we're very happy to help.

You'll either be traveling on a tailor-made adventure or on a small group tour, with around 10 to 12 like-minded travelers for company. In either case you'll be accompanied by expert guides. Trips last between one and two weeks with a strong focus on wildlife and experiencing Sumatran culture. You can also choose to visit the island as part of a longer trip exploring other parts of Indonesia, usually Bali, Flores and Java, over a period of around three weeks.

Orangutans can be seen all year round, but it's best to avoid the November to February rains, when downpours (and leeches!) can make hiking miserable. The optimum time to visit is May to June and September to October. This way, you'll avoid the July and August high season, but still get warm, dry weather.