Traveling in Indonesia with kids

From impromptu lessons with locals, to bathing in spring water pools and kayaking through rushing canyons, Indonesia is nothing but intrigue and imagination for kids.

The joy of traveling in Indonesia with kids knows no bounds Ė itís a sensory feast of new experiences, smiling faces, and adventure: the one thing for which kids have an almost insatiable appetite. Your patience probably does have bounds though, so first consider how prepared you are to travel; slowly. If you are, take them touring off the beaten track, itís likely theyíll be less scared of kayaking with Komodos than you are and if it rains, theyíll just pull on a poncho. If youíre not, go the flexible route, staying close to Baliís beaches, but with the option to explore further if you feel like it.
Our Indonesia family Vacations
Things to do in Indonesia with kids
Hike in Lombok
A walk at home? ĎBoooring.í A hike up a semi-active volcano? Cue squeals of irrepressible excitement. Mount Rinjani on diminutive Lombok is Indonesiaís second highest volcano and going the whole hog might be too much to ask of littler legs, but a gentler trek around the crater rim is spot on.
Adventure activities
Whether itís kayaking into the jungle Ė perhaps more suited to older kids, snorkeling and swimming over the coral reefs of an uninhabited island, or jumping on horseback and leisurely clip-clopping through the Bali Barat National Park, Indonesia somehow has the power to make effort relaxing, and everyone gets nice and tired in the process.
Soak up the beach culture
Show us a kid that doesnít like the beach and weíll show you a monkey that doesnít want to steal your shiny glasses. They donít exist. Whether itís a classic bucket and spade day on one of Baliís golden sand stretches, or learning to dive amidst Amedís coral gardens, a clean, uncrowded beach is the stuff of family dreams.
Our top Indonesia family Vacation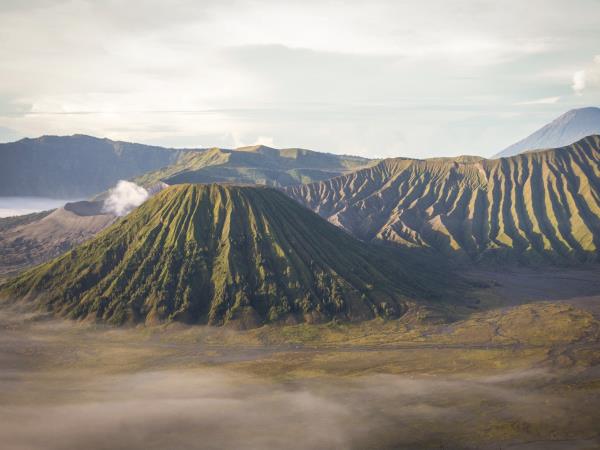 An adventurous tailor-made journey through Java, Indonesia
From
£

1846
14 days
ex flights
Tailor made:
This trip can be tailor made throughout the year to suit your requirements
If you'd like to chat about Indonesia or need help finding a vacation to suit you we're very happy to help.

Philip Beale, from our supplier, Pioneer Expeditions, shares his advice on traveling in Indonesia with kids: ďIndonesia is definitely a place for families and tourism is well-developed, so thereís lots for families to do be it hopping between beaches in and around Bali, or finding other more active adventures such as climbing Mount Rinjani in Lombok; you donít need to go more off the beaten track to places such as Sulawesi or Sumatra to find adventure. Indonesia is so big, itís the size of Europe, so there is plenty to do and itís not hugely expensive either - there are lots of smaller day trips you can do and you can find the right Indonesia tour for the type of family that you are.Ē