The Forbidden City is not just the most popular destination in Beijing; it's probably one of the most popular destinations in all of China. It's crowded and it's huge. Spanning a 72-hectare area in the heart of Beijing, this imperial palace complex is both the physical and the historical center of the city.

Its colossal construction first began in the 1400s, during the Ming dynasty, when precious wood from tropical southern forests was floated to the capital along connecting rivers, and gigantic blocks of quarried stone were sledged in on artificial roads made of ice. It housed emperors, their servants and concubines until 1925 – a year after the forced abdication of the last emperor of China – when its 90 palaces and courtyards opened to the public as a museum.

You could easily spend a whole day at the Forbidden City. "There's the quick way to do the Forbidden City, and there's the long way," says Karen Zhao, China travel specialist at our vacation partner Intrepid. Karen's suggestion is to take your time and go with a local quality tour operator, so you can learn from a local guide who can explain the meaning and the history of it all. "If you are just going in and seeing the buildings without really understanding the significance of the carvings, without knowing about the traditions or the emperors, or all the imperial stories, then I think half of the charm is lost."

Despite being busy almost all the time, it is possible to time your visit to coincide with the smallest crowds – usually early in the morning or late in the afternoon, and never during a Chinese public vacation. Go with someone in the know, though, and they'll even show you some secluded parts of the complex.

"If you go by yourself and just follow the main routes then of course there are people everywhere," says Karen. "But if you go with a knowledgeable local tour operator, they can find all the routes through the palace complex that are not so popular, and you'll see there are some quieter parts that you can explore."
Forbidden City highlights
City walls
The first defence of the Forbidden City is a 52m-wide moat known as the Tongzi He or "Pipe River", which once flowed in from freshwater springs just outside Beijing. On the other side, the palace complex is enclosed within a 10m-high wall and guarded by four tall watchtowers which stand at each corner of the city. Most visitors enter through the southern gate, Tiananmen, which leads in from the same-named square. From here, you can pass through the looming Meridian Gate and climb up onto the city walls for views across the rooftops.
Three Great Halls
In the outer court are the Three Great Halls – the heart of the Forbidden City. It's here that emperors conducted state affairs and attended grand ceremonies in their honour. The first and largest, the Hall of Supreme Harmony, houses the emperor's intricately carved Dragon Throne, where he would have sat for birthday celebrations and coronations. The Hall of Central Harmony is behind, where the emperor would rehearse speeches ahead of visits to the Temple of Heaven. Finally, the Hall of Preserving Harmony was used for banquets and imperial examinations such as selecting civil service candidates for state roles.
Smaller halls & palaces
The inner court marks the boundary between ceremonial affairs and the palaces where emperors and their entourages did the real work, and contains three similar but smaller halls. The first two were used for receiving important officials and storing formal seals, while the third was the imperial bridal chamber and the center of the palace harem. To the east and west lie several small palaces – the official residences of the emperors and empresses, which are decorated with imperial treasures and furniture.
Our top China Vacation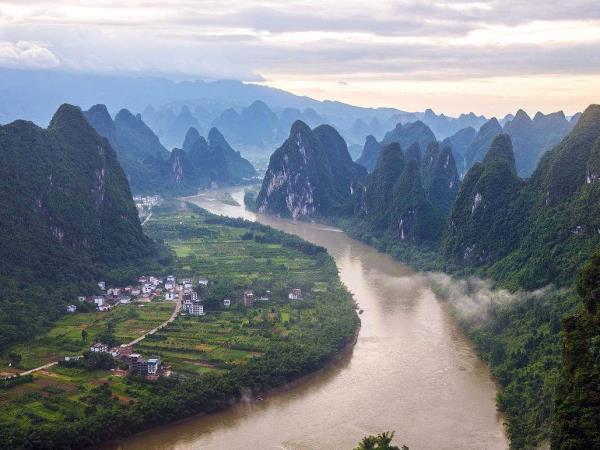 A wonderful experience of real China
From
US $

2937

to

US $

3712
14 days
ex flights
Tailor made:
This trip can be tailor made throughout the year to suit your requirements
If you'd like to chat about China or need help finding a vacation to suit you we're very happy to help.