Everyone who emerges through the Sun Gate is just as awestruck as the explorer who rediscovered this mountaintop treasure a century ago. Few - if any - world attractions can boast such a dramatic setting, as it clings atop a ridge surrounded by lush humid valleys and rugged Andean peaks. Even the sheer number of tourists fails to dull the impact of Machu Picchu, and the Inca stonework - cut to perfection and requiring no cement - is mind-blowing, especially when you ponder how it was achieved in such a precarious spot by a civilization which never invented wheels or metal tools.
What's more, those who hike the four-day Inca Trail have a special chance to get really immersed in the Lost City, as
Tim Winkworth, from our supplier Intrepid Travel, explains:
"The difference is that by hiking the Inca Trail, you get involved in it. Instead of flitting from one sight to the other, you're in it for four days. You're so immersed, it's just going to resonate much more and give you much richer, longer lasting memories." Read
our Inca Trail guide
to find out more.
Over half of Peru is blanketed in thick rainforest, which is one of the most biodiverse regions on the planet. Manu National Park alone hosts more bird species than the USA and Canada combined, and Amazon tours based out of Iquitos or Puerto Maldonado are likely to reveal howler monkeys, sloths, anacondas, peccaries, macaws, and pink river dolphins. Keep an eye out too for elusive tapirs and pumas.
Despite being Peru's largest region, only five percent of its population lives in the Amazon, including several uncontacted tribes. Not all communities are inaccessible though; local guides are essential to get the most out of your Amazon tour, as they will reveal the secrets of the rainforest, including identifying and explaining medicinal plants - bringing the jungle to life.
Our top Peru Vacation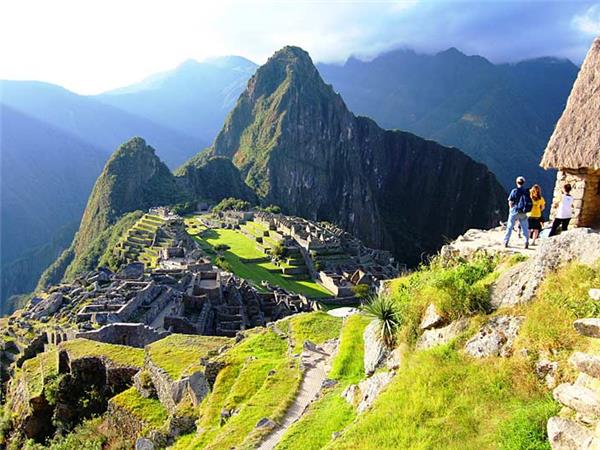 An unrivalled combination of history and spectacular scenery
From
US $

1879

to

US $

2099
9 days
ex flights
Small group travel:
2019: 22 Aug, 4 Sep, 7 Sep, 12 Sep, 18 Sep, 2 Oct, 10 Oct, 16 Oct, 23 Oct, 30 Oct, 6 Nov, 18 Dec
2020: 25 Mar, 8 Apr, 29 Apr, 7 May, 13 May, 4 Jun, 2 Jul, 16 Jul, 30 Jul, 5 Aug, 20 Aug, 2 Sep, 10 Sep, 16 Sep, 24 Sep, 30 Sep, 8 Oct, 14 Oct, 21 Oct, 28 Oct, 4 Nov, 11 Nov, 2 Dec, 17 Dec
If you'd like to chat about Peru or need help finding a vacation to suit you we're very happy to help.
Discover the center of the Inca world

Inca legend describes how their founding gods emerged from Lake Titicaca

Even today, the lake carries a magical aura - whether that's because of the Andean light playing off the glassy surface, the wafting incense of Catholic-Aymara ceremonies, or the altitude causing a strange lightheadedness. Visiting an Aymara community on one of Titicaca's many little islands is one of our top cultural things to do in Peru. Experience life without electricity or roads, and sample trout fresh from the lake, grilled with a dash of lime.

Peru is enormous - yet few visitors ever venture off the well-trodden Gringo trail

With hidden valleys, cut-off canyons and Quechua villages within a stone's throw of its famous landmarks, you don't have to go far to escape the crowds. One of our favourite things to do in Peru is spending a day or two in Cabanaconde, a little agricultural town near Colca Canyon and the starting point for little-hiked trails along the canyon floor. You'll have the canyon - and its inviting hot springs - all to yourself.
Back to the top
Convert currencies