Best places to go on vacation in December
The southern half of the world sees some sunny peaks right now: December is the most popular time for Antarctic cruises, Costa Rica, Sri Lanka and Patagonia. Just remember that Christmas vacations equals Christmas crowds and prices. The Northern Hemisphere, meanwhile, has hit the long, dark days of winter solstice. Great for Northern Lights hunting; not so great for sledding and seeing the sights, unless you're happy with deep-freeze temperatures. Keep reading to find out our recommendations for the best places to go on vacation in December.
Our where to go when Vacations
Africa
December is winter in Egypt – the best time for a cruise down the Egyptian Nile.
The Americas & Caribbean
Costa Rica is dry in late December, so is an ideal wildlife Christmas break.
December is one of the best (albeit most expensive) times to be in Cuba, as you'll avoid the rains and odd hurricane. It'll be sunny but a little cooler than a few months on, plus it's time for Havana's ecstatic jazz festival.
This is peak time in Patagonia. You'll have great access, summer warmth and long days, although it also means that it's busier, and that prices will rise. Be sure to book well in advance. If you would prefer to see Patagonia in midsummer but without the peak numbers of crowds, try traveling avoiding the school vacations.
Antarctica
Antarctica has the most must-sees in December: higher temperatures, longer days, penguin chicks and seal pups. This means it's very popular, and with space on boats limited we recommend you book early.
Asia
Weather- and wildlife-wise, December is a brilliant time to sail the Mergui Archipelago in Burma.
Kerala in southern India is a great place for some sunshine. The Himalayas, Delhi and the Golden Triangle regions are best avoided, though – they're freezing.
This is the best time to visit southwestern Sri Lanka. Be aware that it gets incredibly packed during the Christmas vacations, though: either avoid traveling at this time, or book well in advance. And avoid traveling to the northeast, where the monsoon has started.
Northern Vietnam, Cambodia and Thailand are dry and warm, but not too hot.
Australia
Tasmania is heading into its mildest season right about now. And although it's peak season, you won't see crowds on this underrated island.
Europe
It can be the best or worst time to go to Finland. If you're a family happy to warm up the freezing temperatures and dark days with husky rides and visits to firelit Sami camps, then December is for you. The deep dark also shows up the Northern Lights like a flare.
Santa has arrived in Lapland. Avoid ski resort Rovaniemi and head to a snowy cabin in the hills instead. Just prepare for -15°C temperatures and permanent twilight.
Our top where to go when Vacation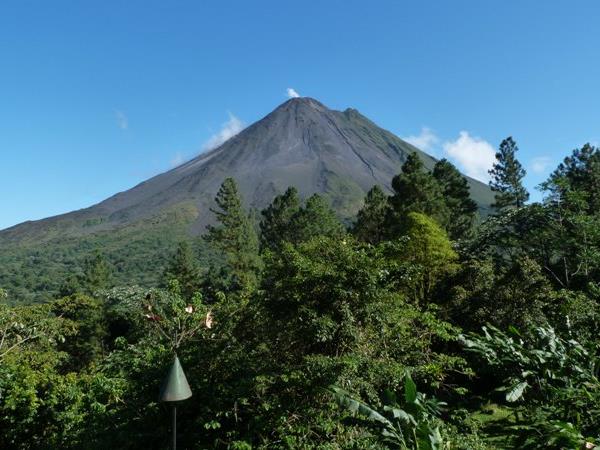 Short highlight itinerary covering city, forests and beach.
From
£

1995
13 days
ex flights
Tailor made:
Everything is tweak-able, giving you the freedom to build a unique and personal trip for your chosen date. Upgrade your accommodation for all - or just part - of your trip, slow down the pace with few extra nights here and there or add a few more active adventures along the way.
If you'd like to chat about where to go when or need help finding a vacation to suit you we're very happy to help.

Where not to go on vacation in December
Brazil: the Pantanal is flooded, with much of it inaccessible; the north is unbearably hot; and the Brazilian vacation season means that beaches and hotels will be packed with local tourists.
Temperatures in northern China can plunge to -40°C, so if you're keen to head east in winter, you're best visiting the south, including Hong Kong.
Father Christmas may live in Finland, but this may not be the best time to visit if you're hoping to do activities such as a husky safari or cross country skiing. Virtually 24-hour darkness makes activities tricky.
Namibia and Botswana are baking hot and the rainy season has kicked in, so the wildlife will be hard to spot.
It's the local school vacations in South Africa, so places will be packed. The whole country will be searingly hot and it's the rainy season in Kruger National Park, where wildlife will be dispersed.
Northern Spain and Portugal have a wintry climate: cold, grey and drizzly.
Parts of Sweden, Norway and Iceland see 24 hours or darkness and temperatures that can drop to -30°C. Some roads will close, too. However, the near-endless night can increase your chances of seeing the Northern Lights.
More about where to go when