Best places to go on vacation in January
January is the best month to visit Southeast Asia – the region is dry and warm, but not too hot – plus The Caribbean is well out of the hurricane season. In the Southern Hemisphere, it's also the most popular time for an Antarctic cruise or Patagonian adventure. In the mountains of Europe, you can skip the crush of Christmas and New Year and go snowshoeing and cross country skiing minus the carousing crowds. It's prime Northern Lights time in Northern Europe; down south, you can recover from the festivities with a January
yoga retreat
.
Keep reading to find out the places to go on vacation in January.
Our where to go when Vacations
Africa
Keep the festivities going at the Timkat festival in Ethiopia – one of the most spectacular religious celebrations in the world.
The Americas & Caribbean
Costa Rica is dry and mostly sunny, so this is a great time for wildlife and activity vacations. You're still in the rainforest, of course, so do pack your waterproofs.
Cuba – and the rest of the Caribbean – is hurricane-free in January.
The Galapagos Islands enjoy calmer seas and warmer weather in January, making this the best time to visit, despite the greater chance of rain. You'll also miss the busy vacation season; these islands are popular with families.
January is peak time in Patagonia, with summer warmth, long days and good access to the whole region. This does also mean that it's busier and prices will rise, so be sure to book well in advance.
Antarctica
January is the key month in Antarctica – it's all warmer, longer days, and penguin chicks and seal pups are out on the ice. It's best to book early, as January expedition cruises fill up fast.
Asia
Kerala in southern India is a great destination in January. Choose your vacation wisely, however, as the tried-and-tested tourist routes can be packed. It's also one of the best times for tiger safaris in Central India – just be prepared for chilly mornings.
January is the best time to visit southwestern Sri Lanka. Avoid traveling to the northeast, however, where the monsoons have started.
Australasia
Hugely underrated Tasmania is at its summer high of 21°C right now – a treat on this notoriously weather-beaten island, and a relief from the scorching heat of mainland Australia.
Europe
Parts of Andalucia can top 20°C in January and rainfall is rare. This is actually a much more pleasant time to take a walking or cycling vacation than midsummer, when 40°C heat makes any activity unfeasible. And if you head up into the mountains, you'll find plenty of the white stuff to keep you busy. Plus, you can forget about images of the crowded Costas – you'll have much of the sandy coastline all to yourself.
The rest of Europe's mountains (including the Alps, Dolomites, Pyrenees and Sierra Nevada) have plenty of snow for winter activities, and they come with the option of heading back down to the milder coastal areas.
Head to Sweden, Finland or Norway for snow and skating, husky sledding, meeting the Sami, and chasing the Northern Lights.
Romania's mountains are also an unusual but great destination for a snowy winter activity vacation. Tracking lynx is easiest with white stuff on the ground, too.
Our top where to go when Vacation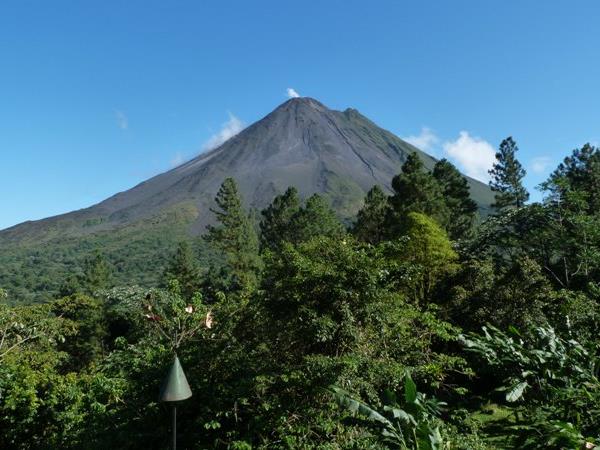 Short highlight itinerary covering city, forests and beach.
From
£

1995
13 days
ex flights
Tailor made:
Everything is tweak-able, giving you the freedom to build a unique and personal trip for your chosen date. Upgrade your accommodation for all - or just part - of your trip, slow down the pace with few extra nights here and there or add a few more active adventures along the way.
If you'd like to chat about where to go when or need help finding a vacation to suit you we're very happy to help.

Where not to go on vacation in January
Brazil. The Pantanal is flooded and largely inaccessible, the north is unbearably hot and it's the Brazilian vacation season, so the beaches and hotels will be packed with local tourists. Temperatures in Northern China can plunge to -40°C, so if you're keen to visit you're best off visiting the south, including Hong Kong. Greece is surprisingly cold and wet, and sea conditions put a stop to dolphin watching trips. In India, Delhi and the Golden Triangle are best avoided; unpredictable freezing spells can whip in from the Himalayas. Don't hike the Inca Trail unless you want to be wet, muddy and miserable. Some facilities in rural Scotland, such as hotels and restaurants, may close through winter – the exception being ski facilities. Northern Spain and Portugal have a distinctly cold, grey and drizzly climate in January.
More about where to go when