Best time to visit Europe

Hiking in Spain is wonderful year-round, and Lapland's landscape is just as magical when the snow has melted.

Hooray! This is the perfect time to clear up a massive misconception: Europe is a not a seasonal destination; the best time to visit Europe is whenever you like. If you want snow in Finland, don't go in July, but if you want to go to Finland in July, then go. You'll find glorious hiking & kayaking. Likewise, July-August probably aren't ideal for hiking and cycling in places like Spain, Italy and Greece when the crowds swell along with the temps; but there's always a hidden mountainside which will be cooler - and calmer. Europe really is your oyster. All year round.
August really is peak of peaks across the Mediterranean countries, and so if you are going to some of the popular spots – particularly on the coast – be prepared for crowds. It will also be searingly hot for inland sightseeing, hiking or cycling, although more mountainous regions, such as Spain's Picos de Europa and Sierra Nevada, will be refreshingly cool. December to mid January may seem like an idyllically festive time to be in Lapland – but with the sun nudging above the horizon for just a few twilit hours each day, you'll be limited as to how much you can actually do. February and March are still snowy – but with much longer days. You're also more likely to spot the Northern Lights around the equinox (21st March). Don't go to the Pyrenees in April for spring hiking – many paths are inaccessible due to avalanche risk or existing snow; 'spring' hiking in the mountain means during June. November-March tends to be cold and wet in much of Italy and France– apart from the mountains, when this is the time for winter sports. Italy's historic cities can also be moodily atmospheric – especially a twilit Venice without the crowds. Foodies will love October in Scotland. Seafood is superb from lobster to langoustines, monkfish to mussels. And the game is on, with wild duck, grouse and pheasant very much 'flight to fork'. Midwinter can be pleasant in southern Spain and Italy – on a sunny day temperatures can be in the low 20s, and rain is rare. Even in Montenegro, weather can be ideal for hiking right up until November. Don't assume southern Europe is all hot and sunny in winter, though. Inland climates are continental, with snowfall common in central Spain and Turkey.
Our top Europe Vacation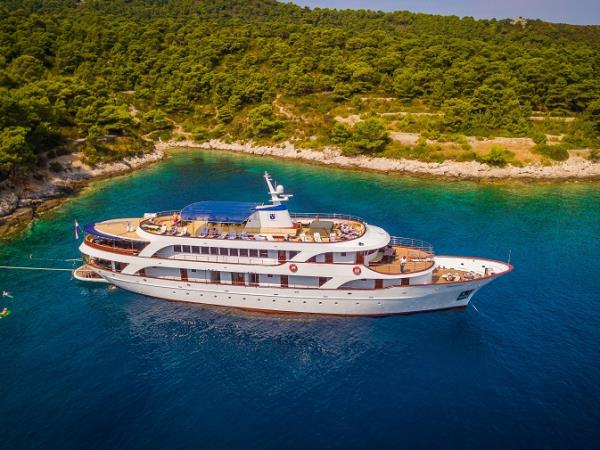 Cruise Split to Dubrovnik in luxury via Croatia's islands
From £899 8 days ex flights
Small group travel:

If you'd like to chat about Europe or need help finding a vacation to suit you we're very happy to help.

Responsible Travel recommends
Katherine Tory, from our supplier Exodus, shares her advice on the best time to visit Europe:
"With so many cultures and countries just a short flight away, Europe offers far more than it's credited for. With gloriously sunny summers and snowy winters, there's something to keep you entertained all year round. Adventure is right on your doorstep!"
Tim Winkworth, from our supplier, Intrepid, shares his advice on the best time to visit Europe: "Europe is a great place to travel, no matter what time of year. Nowhere else in the world can you experience such variety in just about everything so close to each other. With 51 countries, most of which can fit inside Australia, Europe is a dream to explore, often allowing you to discover many countries, interact with many cultures, and eat a myriad of wonderful food. It's the diversity in Europe that gets me though – the scenery doesn't evolve, it can be radically different from one place to the next, cultures are many and varied, religions are various and plentiful, and there are so many wonderful national foods and national drinks squeezed so tight that you could feasibly have three meals in three countries in the one day – where else can you do that?"
The Athens and Epidaurus Festival
Every June-August, Greece celebrates its role as birthplace of Western theatre with performances at historic venues – most famously, the magnificent ancient theatre at Epidaurus, but also at the Odeon of Herodes Atticus on the Acropolis. It's a unique chance to see plays by Sophocles, Aeschylus, Aristophanes and Euripides staged where they were first performed 2,500 years ago.