Greek food and drink is best enjoyed in a setting fit for it. Under the shade of olive and lemon trees, perhaps, looking out over a small harbour as the fishing boats come in, or on the terrace of a family-run tavern where the proprietor is known to keep a bottle of homemade retsina behind the bar for special guests.

Greece is a country where 'farm to fork' is less a philosophy and more a way of life, with olive oil a fixture on every table and fresh seasonal ingredients practically taken for granted rather than something to make a big song and dance about. The humble olive is inextricably bound up in Greek culture, as is wine – you can explore both, as well as many regional specialities in the cities, on the coast, inland and on the islands.

There is Kastoria's boar with plum and raisins, for instance, the makarounes of Karpathos (fresh pasta sprinkled with grated goat's cheese and sautéed onions) and spanakopita, the savoury spinach pie that has been served at Greece's tables for generations.

Exploring food and drink in Greece can take you on week-long cookery courses led by professional chefs, to lively fish markets and Mediterranean vegetable farms, on foodie tours of cities such as Thessaloniki, to goat farms and olive oil mills and all manner of local shops, growers and producers happy to share the secrets of their healthy cuisine.
Traditional Greek food & drink
Bouyourdi
The problem with this appetiser is that it's so tasty you might find you eat so much of it you can't finish your main course – one of those 'good problems'. Bouyourdi is made by melting feta cheese over tomatoes and roasted peppers, then spreading the resulting gooey deliciousness on slices of pita bread.
Cheese
You'll find huge tubs of feta in brine in supermarkets that tastes a thousand times better than what you'd find on the shelves back home. But many people make their own dairy products, which you'll find for sale or on the menu in small tavernas and restaurants. You can often visit small family-run farms to learn how they make their milk and cheese. Friendly farmers will take you through the process (and naturally provide a few samples) and by stopping by you also help put to put money into their local communities.
Coffee
Greek coffee is so thick and strong that you can almost stand your spoon up straight in it, with a rich foam on top. The coffee is boiled in a tall, narrow pot known as a briki. Coffee in Greece is usually served with a glass of cold water on the side and 'spoon sweets' – fruit preserves that are a mark of Greek hospitality.
Courgette balls
Otherwise known as courgette fritters (or to give them their Greek name, kolokithokeftedes), this popular starter is a summertime speciality made from grated courgette, feta cheese and mint. Dip in a bowl of chilled tzatziki for a delightfully fresh appetiser.
Dolmades
Every region of Greece – indeed, most of the Mediterranean region – has its own take on dolmades, which are stuffed vine or cabbage leaves and a staple of mezze selections. For the most part, the herby rice fillings are vegan-friendly, but some recipes do include meat such as beef or pork.
Fish & seafood
Naturally, given the vast coastline, much of Greek cuisine revolves around fresh fish and seafood dishes such as the ubiquitous calamari. Walking around fishing harbours, it's common to see octopuses strung up to dry on lines like washing. Beach restaurants and tavernas typically serve up very simple, unfussy plates that are rich in flavour. A quick squeeze of lemon, a glass of white wine, and you're good to go.
Gyros
Gyros are a classic street food that you'll encounter all the time in Athens – essentially, the Greek take on donor kebabs. Meat, usually pork, is grilled on a vertical spike and then tightly rolled into pita wraps with tzatziki and salad for hungry pavement-pounders to chow down on.
Koulouri
Koulouri is a favoured breakfast food that can be grabbed and eaten on the go – like thin pretzels generously sprinkled with sesame seeds. They have been enjoyed by generations of Greek school children, and in fact were sold by Thessaloniki street vendors as far back at the Byzantine Empire, which ended in the 15th century.
Loukoumades
Beware: these little fried dough balls are irresistible, especially when drizzled with honey and sprinkled with chopped nuts. Legend has it that centuries ago they were awarded to the winners of the first Olympic Games. Whatever the truth, you'll come home raving about this quintessential Greek dessert.
Mountain tea
Greek mountain tea, or 'shepherd's tea', is made from brewing the sideritis (ironwort) plant. It was once used as a herbal remedy for wounds on the battlefield, hence the name, but its antioxidant properties are today considered to have a number of health benefits.
Moussaka
Moussaka is one of the most well-known Greek dishes. Layers of aubergine, minced lamb, potatoes and béchamel sauce are oven-baked with garlic and spices. It's one of those heart-warming meals that make Greek people around the world think of home, and every family has its own version.
Olives & olive oil
Olive trees are everywhere in Greece, and the fruits are used in many dishes, as well as being processed into oil for cooking and drizzling over food. Along with feta, they're a mainstay of Greek salads. Some olives, such as those of Kalamata, are world-famous. Some of our vacations
explore the fascinating history of the olive in Greece
, following its odyssey from tree to mill to plate or pan, as well as dunking your bread into it on tasting sessions. You can even learn how to pick and press olives and make oil from them yourself.
Pasteli
Amazingly, these honey and sesame snacks date all the way back to ancient Greece – because they contain no animal products, they were ideal for periods of fasting. Pop into any bakery and you'll find pasteli on the shelves. Take a few in your backpack if you're walking or cycling, they're ideal for a quick energy boost.
Souvlaki
Souvlaki in its simplest form is chunks of meat grilled on skewers, a cooking practise that dates as far back as the Bronze Age and has now been refined to an art in some Greek fast-food joints. It's often served on a plate with chips and salad, but for those who can't wait to sink their teeth into the juicy goodness, you can have it wrapped in pita bread to go.
Greek spirits & wine
Flavoured with aniseed and other aromatic herbs and spices, ouzo is the national drink of Greece, with other popular aperitifs including tsipouro and raki, the latter hailing from Crete. Retsina, meanwhile, is a white or rosé wine flavoured with pine resin that is made throughout Greece. It's far from unusual for the owner of a taverna to whip out a bottle of their homemade plonk from under the bar to welcome guests.
Taramasalata
When you sit down for a meal in Greece you'll often be presented with a mezze of appetisers, including dips such as fava, tzatziki and taramasalata (fish roe). Usually it's pink and smooth, like a fishy blancmange, but if you're ever offered taramasalata that's more beige and grainy, don't hold back – it's the good stuff.
If you'd like to chat about Greece or need help finding a vacation to suit you we're very happy to help.

Vegan & vegetarian food in Greece
There is a growing range of
vegan and vegetarian cuisine in Greece
, where the amount of fresh, seasonal produce lends itself perfectly to a plant-based diet.
Lathera
– vegetable dishes cooked in olive oil – abound. The best way to explore it is in the company of a professional local chef who will lead you around market stalls heaving with fresh fruit and veg, take you scavenging in their herb gardens, and arm you with tips on how to give your meals extra flavour and nutritional value.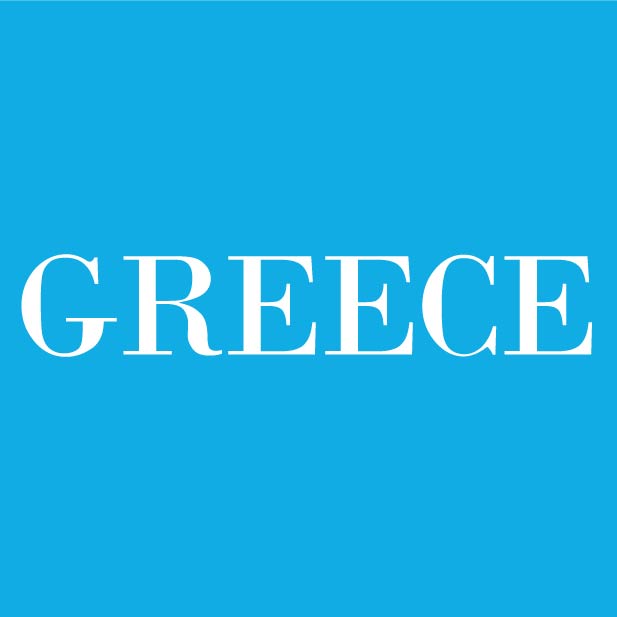 Responsible Travel would like to thank Greek National Tourism Organisation
for their sponsorship of this article.