You don't have to spend the earth to have a rewarding travel experience in Asia and you don't have to forfeit on comfort or cultural encounters either. We think that budget vacations in Vietnam, Thailand, China, Japan, Bhutan and beyond are a brilliant way to have a win-win travel experience both for travelers and for local people. From overnight sleeper trains and locally owned hotels to guided sightseeing and optional activities, budget trips help you work out where to spend your hard-earned vacation funds in advance, which can be a more affordable alternative to a DIY trip with all those surprise costs.
The benefits of a budget vacation in Asia
Although we might equate Asia on a budget with independent backpacking, it might come as a surprise to hear that doing it yourself isn't always the most cost effective option. Of course, we can all save up some cash, book a flight to Koh Samui and bum about on a beach for a couple of weeks living off sticky rice and mangos – sounds quite nice actually – however, will you get much more from the experience other than a sun tan and a few extra friends on Facebook?

A budget trip to Asia, we think, should also include opportunities to meet local people who aren't living in backpacker zones or crowded tourist areas. The hosts at a family-run guesthouse or in a village homestay, for instance, or a local guide who is willing to show you around and take you to places that aren't making a living solely from their inclusion in Lonely Planet.
Doing it yourself might sound like the most affordable way to travel, at first, but when you weigh up the costs of transport, tour guides, food and activities, not to mention time spent buying tickets and looking for somewhere to stay, you might be spending more Vietnamese Dong or Thai Bhat than you bargained for.

An organised tour, with a responsible travel company, takes surprise costs out of the equation so you can stick to a budget and put aside some money for a Dragon Boat cruise on the Perfume River in Hue, Vietnam, for instance, or an evening of sumo wrestling whilst touring from Tokyo to Kyoto in Japan.

Budgeting shouldn't mean that you miss out on things whilst traveling in Asia, far from it, and it also shouldn't mean that you compromise on safety or security. Sometimes cost cutting can come back to bite travelers, right in the bank balance.


Small group or tailor made?
Small group tours are especially cost effective as you're sharing the expense of transportation, guided tours and accommodation but not to the detriment of local people – quite the opposite. They are brilliant for solo travelers, providing a ready made group of friends, and anyone traveling solo can make their vacation budget stretch further by sharing a twin bedroom with another member of the group of the same sex. Alternatively, they can splash out and opt for a single supplement if they think they'd prefer their own space.

Small groups in Asia also benefit from a tour leader to help everyone get orientated and to help in the event of something going wrong. Sometimes having your own translator, who knows the lay of the land, can really give first-time travelers, and old hands, a confidence boost when it comes to exploring further and trying things they might not feel comfortable with if traveling on their own.

Tailor made tours can also be surprisingly affordable in comparison to DIY alternatives, especially when you take into account everything that can be included – entrance fees, local guides, accommodation, border crossing assistance and transfers, for example. This type of tour also leaves you with more time to have fun and experience Asia, rather than waiting around in queues all day.

Private and public transport will also be included as part of a tailor made tour. This means you don't have to worry about the costs of traveling between locations and you can also arrive safe in the knowledge that you'll be staying somewhere locally owned so your money goes back into helping the local economy.
Where to stay on a budget in Asia
A traditional minshuku in the village of Tsumago or Buddhist temple lodgings on Mount Koya can help to turn a budget trip to Japan into an incredibly authentic and memorable experience. Elsewhere in Asia you can stay in very comfortable locally owned hotels, some with swimming pools, as well as traditional guest houses or family homes in remote rural villages. Alternatively, sleep on a wooden junk-style boat in Halong Bay in Vietnam or stay at a community lodge in southern Thailand's Khao Sok National Park. The location of your accommodation in Asia is also important. You could stay in Old Delhi surrounded by street food stalls and crumbling characterful architecture or you could find yourself close to Beijing's ancient hutong district where family-run hotels are more affordable and you're immersed in authentic Asia rather than a slightly sterile westernised version.
Our top Asia Vacation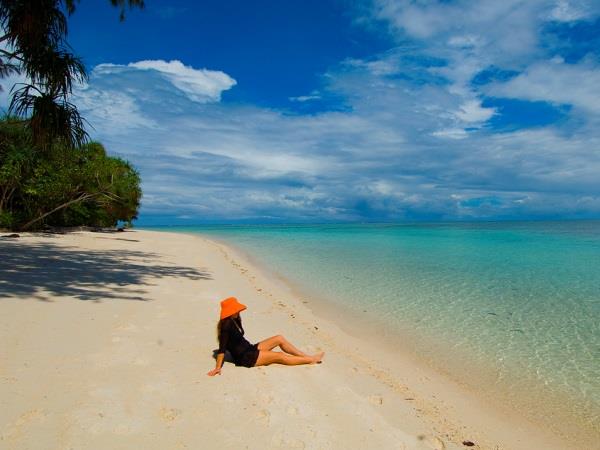 The Best of Borneo at a great value price!
From
US $

1695
10 days
ex flights
Tailor made:
This trip can be tailormade throughout the year and can be adapted to suit your interests, budget and requirements as necessary
If you'd like to chat about Asia or need help finding a vacation to suit you we're very happy to help.

Eating out on a budget in Asia
If you're on a small group or tailor made budget tour in Asia the chances are that you'll be staying at accommodation that offers at least breakfast. This gives you the impetus to head off and explore with a full stomach as well as encouraging you to spend your vacation funds on food in locally owned restaurants and night market stalls. There's nothing that beats the smells and sizzles of street food in Asia and it's this sort of opportunity that turns a budget vacation into an unforgettable experience.
Of course, sometimes you might be staying well off the beaten track where there isn't anywhere to eat out; a floating raft house on the River Kwai in Thailand for example or at a campsite near the River Ganges, just outside Rishikesh in India. On these occasions evening meals will be included. Other budget tours will also include evening meals where you'll be invited to eat with a local family in their own home or simply make the most of home cooking at a small family run guesthouse.

Choosing a budget itinerary that has all meals included can really help to keep surprise costs down although, on the other hand, tucking into a street food banquet at the night markets of Thailand or China conjures up no end of temptations at a fraction of the cost of a sit-down alternative.
Getting around on a budget in Asia
Having transportation included on a trip to Asia is the best way to ensure you can keep a check on your finances whilst away from home. Airport transfers, lengthy overland journeys in safety checked private vehicles and tickets for public transport can all add up if you haven't included them in your budget in advance. Sometimes budget tours will also include cost effective public transport passes such as the Tokyo Pasmo card or the Hakone Freepass which includes everything from buses and trains to cable cars and boat rides. Overnight sleeper trains are also an incredibly authentic way to get around in Asian countries, including Thailand, Vietnam and China. They also save you money on accommodation as well as saving you time, since you're traveling at night with your days free to explore.