Explore Asia, away from the urban areas, and you'll discover vast national parks and nature reserves providing protected perimeters for all manner of indigenous species. Although sometimes it's impossible to prevent animals coming into conflict with humans, farms and livestock, a really well constructed tour will promote the benefits of wildlife tourism to local people and provide ways for entire communities to play their part in protecting wildlife.

The more visitors that come to a region to watch wildlife the more it should benefit the surrounding community and put money into the pockets of those living in often deprived and remote rural areas. Employment through animal tourism is just one of many reasons why a responsible wildlife watching tour works for local people as well as travelers.

Rewilding projects, rehabilitation centers and NGO conservation programmes, dedicated to keeping endangered species in existence, are the essence of responsible wildlife watching tours in Asia. Obviously, the more areas of Asia that are protected from deforestation, poaching and urban spread the better for wildlife, but the livelihoods of local people need to be taken into consideration too.

Read on to find out more about wildlife in Asia, what animals you can see and where.
Asian animals and where to see them
Orangutans
This 'man of the forest' is indigenous to Borneo as well as the Indonesian island of Sumatra. The majority of wild orangutan populations, and rehabilitation centers and sanctuaries, can be found on Borneo with Sepilok Orangutan Rehabilitation Centre, in the Malaysian state of Sabah, in northern Borneo, one of the best places to see orangutans in their natural environment.
Although people sometimes mistake Sepilok for a type of zoo, where orangutans are let out of their cages to feed, it's not like that at all. The entire area is wild and open for animals to roam freely, and safely, both day and night. Recently rescued mothers and their babies will, however, be in confined conditions as they undertake a rehabilitation programme but, they too, will be released into the open area as soon as they're ready. The wish being that they eventually relearn how to forage for food themselves rather than returning to the platforms provided in the rehabilitation cages.
Although there are other areas of Asia where orangutans can be found in the wild, the chances of seeing them are extremely limited. Sepilok is a very open and wild environment and without places like it and the funding through tourism, orangutans could quite realistically cease to exist.
Find out more about the
best places to see orangutans in Asia
Elephants
Although you can see elephants in Thailand's Elephant Nature Park, Chiang Mai, we think the best places in Asia to see elephants in the wild and in rehabilitation sanctuaries, are
Sri Lanka
and Nepal. The Elephant Transit Home in Udawalawe National Park, in southern Sri Lanka, is a great place to start with Minneriya National Park, in central Sri Lanka, and Yala National Park, to the east of Udawalawe, also well worth trumpeting about for their populations of wild elephants.
Elsewhere in Asia, just outside Chitwan National Park in Nepal, you'll find
Tiger Tops Elephant Camp
that is home to ellies that were once used by mahouts brandishing bull hooks to transport safari tourists. Although you can also see elephants in the jungles of Chitwan, as part of a family vacation, staying with elephants from sunrise to sunset in the spacious paddocks at Tiger Tops is another experience entirely and allows you to appreciate the animals' natural behaviour in an intimate way that's very hard to replicate on a traditional safari tour. Mahouts are still used but without the bull hooks and elephants live in large paddocks and are not chained up. The Tiger Tops' conservation model allows elephant 'owners' an alternative to safari tours as a means of making money, as well as caring for elephants in the best possible environment.
One place in Sri Lanka that we certainly DON'T support is Pinnawala Elephant Orphanage, and
here's why.
Tigers
With just under 4,000 tigers left in the world, so seeing one in the wild is a rare privilege. India boasts 50 tiger reserves governed by Project Tiger where you can catch a glimpse of those stripes and eyes burning bright with
Ranthambore
,
Kanha
,
Bandhavgarh
and Tadoba National Parks the most well known. Nepal's Chitwan National Park is another of Asia's best places to see tigers in their natural environment with a relatively buoyant Bengal tiger population, living in the park's prime lowland forest, considered to be currently at around 250.
Find out more about
tiger safaris in India.
Snow leopards
Although snow leopards are thought to inhabit 12 Central Asian countries, it's Ladakh in northern India where you'll have the best chance of seeing them in the wild. It's no walk in the park either as snow leopards can realistically only be spotted in winter as this is when snow forces them further down the rocky, mountain slopes in search of wild sheep and ibex in locations like Hemis National Park or the Ulley Valley. Just getting into the realm of the snow leopard is no mean feat, with flights over the Himalayas to Ladakh's capital Leh just the start of the adventure, before driving and trekking at altitudes above 3,500m from where tracking can begin in earnest.
Read our
snow leopard tracking vacations guide.
Komodo dragons
This fearsome looking beast can only be seen in Indonesia with around 5,000 dragons all found on the islands of Komodo, Rinca and Flores within the Komodo National Park. Conditions on the islands are ideal for Komodo dragons with a dry, arid and hot environment supplemented by spacious savanna, grass plains and tropical forests. Due to the dragons being the only meat eaters their size has grown significantly over the years. Exploring the Komodo islands on foot with an experienced guide, perhaps after skirting the coastlines by kayak, is the best ways to watch these ancient animals from a close, yet safe, distance.
Find out how to safely see a
Komodo dragon on a responsible travel tour.
Bird watching
India and Sri Lanka are Asia's birding hotspots. From peacocks and parakeets to kingfishers, hornbills and sand grouse, bringing your binoculars is definitely highly recommended.
Ranthambore National Park's
lakes and jungle habitats make it a must for twitchers with more than 250 different bird species sometimes stealing the show from the big cats and sloth bears. The wetland habitat of National Chambal Sanctuary in northern India and Keoladeo Ghana National Park, formerly known as the Bharatpur Bird Sanctuary, are also brilliant for birding alongside the endemics along the waterways of Kerala and the Western Ghats, way down south.
Of course, the rainforests and biosphere reserves of Sri Lanka are no slouch when it comes to bird sightings. Yala National Park, the Horton Plains and the Ramsar wetlands of Bundala National Park are all prime habitats for birdwatching with a whole host of indigenous coastal and forest dwellers bound to catch the eye.
Find out more about
bird watching in India.
Our top Asia Vacation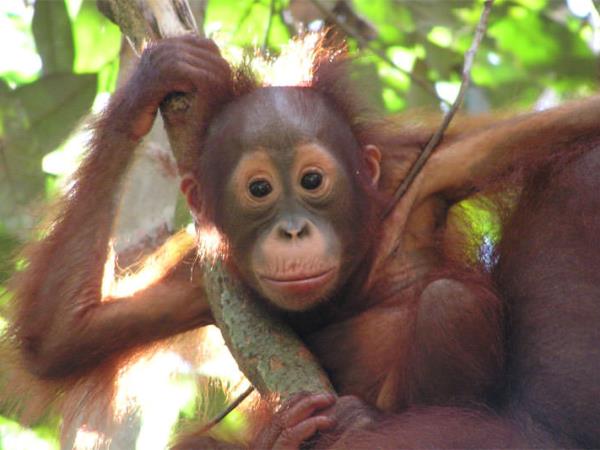 Explore bustling cities, lush jungles and paradise beaches.
From
£

1845
9 days
ex flights
Tailor made:
Everything is tweak-able, giving you the freedom to build your own unique and meaningful trip. Slow down the pace with few extra nights here and there, add a few more active adventures along the way, upgrade your accommodation for that extra bit of luxury – it's up to you!
If you'd like to chat about Asia or need help finding a vacation to suit you we're very happy to help.

How to watch wildlife in Asia
The majority of our wildlife watching vacations in Asia are tailor made. This means travelers can choose specific animals and environments that they'd like to focus on as well as building in a balance of cultural and relaxing things to do as part of an itinerary. Departure dates can be decided based on the best time to spot wildlife in Asia, usually the dry season when the watering holes and foliage are in scant supply.

Tailor made wildlife watching tours are the best way to see animals in your own time with the added flexibility of choosing to stay a little longer in one location rather than whizzing onto the next. Tailor made trips to Sri Lanka, Borneo, India and Thailand all include animal English speaking local wildlife guides, who know what to see, and where, in the safest and most responsible way possible. They also include opportunities to stay in some remarkable locations, often close to a country's national parks and naturally wild habitats.
Wildlife watching as part of a small group can be really rewarding as you get to swap stories of what you've seen, and what you plan to see over the course of a vacation. We feature small group wildlife watching tours in Sarawak, Sri Lanka, Indonesia and India as well as a whole host of other Asian options to ensure you get to experience animals in the most dramatic of settings and in the most responsible of circumstances, both for the animal and the traveler.

Small group wildlife watching tours will include a group leader and a local wildlife watching guide as well as designated departure dates which have often been chosen because of their potential for bird or mammal sightings. Small group tours are perfect for solo travelers as you get the chance to watch wildlife in the company of like-minded enthusiasts, and provide a more sociable and affordable alternative to going it alone. Hiking, kayaking and eco-lodge accommodation will often be included as part of a small group wildlife watching tour so just make sure you pick an itinerary that suits your pace rather than signing up to something that might leave you with your binoculars in a twist.

It's important to remember that sometimes wildlife watching is a fickle beast, often dependent on luck as well as patience and local knowledge. Try not to focus all of your fortunes on seeing just one animal. Enjoy the whole experience of being close to nature and include any animal encounter as an exciting plus, rather than the raison d'être.